Gong Shi Project (Working Together)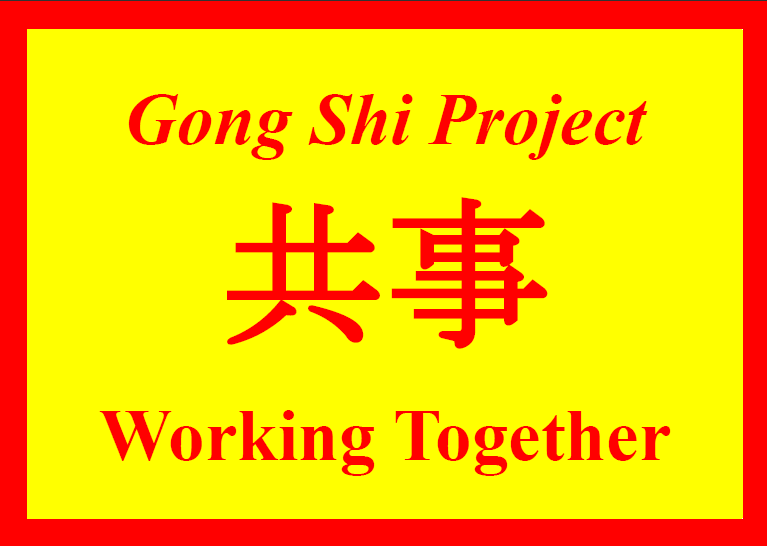 Background of the Gong Shi Project
In January 2003 Helen and her husband, Paul, adopted their daughter, Shi Lei from China. In October 2005 they returned to China to adopt their second daughter, Qi Qi.
During their visit to China in 2005, they were fortunate enough to gain permission to visit their older daughter's orphanage (Qinzhou Social Welfare Institute, Guangxi Province) and meet with the Director and Senior Staff. Their visit lasted several days over which they discussed ways they could  support children and staff at the orphanage.
Out of the discussions evolved the idea of applying Helen's psychological skills to develop a training program for the orphanage staff to expand their understanding of the impact of loss, trauma and attachment on children.
Since 2005 Helen has maintained contact with Qinzhou Social Welfare Institute (SWI). Over this time a trusting relationship with the SWI and local authorities has developed. This has enabled a common understanding of how the training program could be implemented to best support children, staff and the wider SWI community.
Aims of the Gong Shi Project
The Gong Shi Project's aims are to provide training to staff working with orphaned and abandoned children in China and other countries. This is done by:
training carers and mental health professionals on loss, trauma and attachment and how this impacts on children's social and emotional development and relationships

training a core group of carers and mental health professionals to facilitate ongoing training to other staff in loss, trauma and attachment

providing ongoing support to carers and mental health professionals through secondary consultations (direct and long distance)

providing culturally sensitive training for carers and mental health professionals.
Outcomes of the Gong Shi Project
By increasing psychological knowledge, skills and support for carers and mental health professionals working with orphaned and abandoned children, they will be better equipped to:
respond and care for the mental health needs of the children 

improve the children's wellbeing and long-term outcomes

enhance carers morale and the wellbeing 

pass on skills developed to other staff
The Training begins…
In early 2010, Helen and her family spent two months in China and visited Qinzhou Social Welfare Institute (SWI) for the third time. At this meeting the Director put her in contact with a Chinese based organisation called Grace and Hope for Children.
Grace and Hope for Children is a not for profit organisation run by Chinese staff and is involved with over 30 orphanages. Their major focus is to establish, train and support foster care programs in Chinese Social Welfare Institutes. Qinzhou SWI has an established and trusted relationship with Grace and Hope for Children and feels confident in Grace and Hope's ability to organise the training program.
In early 2010 Helen met with the Director and Management Board of Grace and Hope for Children. Following this meeting she was invited to return to China in 2010 to run a training program for orphanage staff on the impact of  loss, trauma and attachment on children.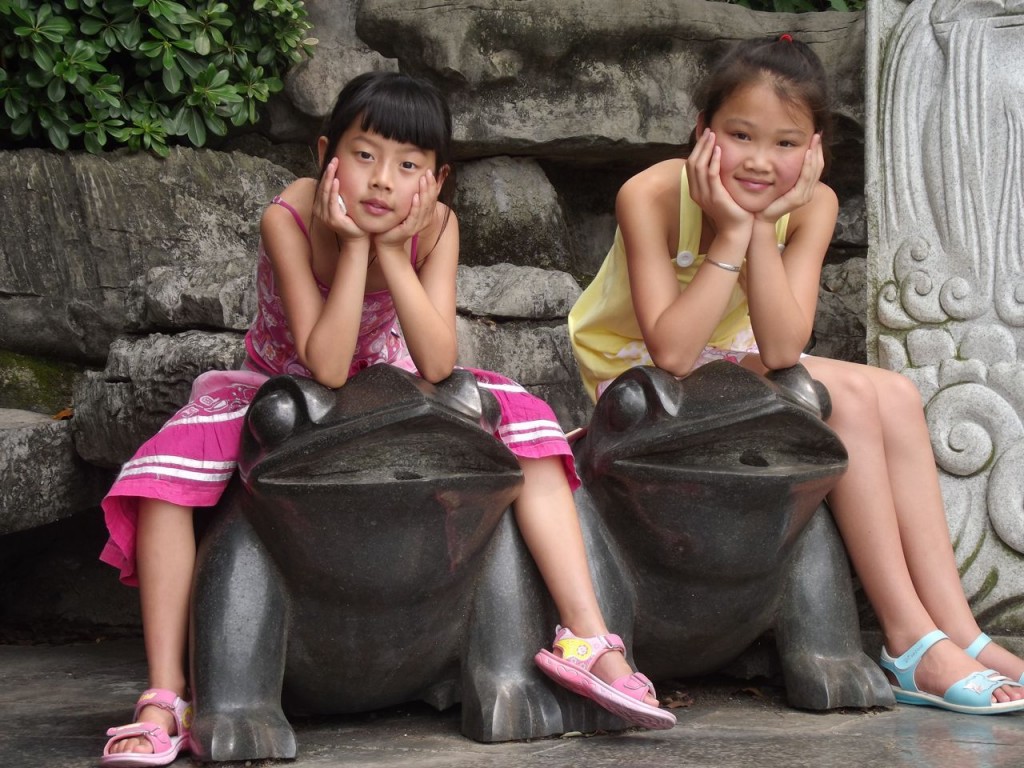 Stage One – China, 2010
In August and September 2010 over a two week period , Helen visited three Social Welfare Institutes (SWI). Two were located in the south of China in Guangxi Province (Yulin SWI and Guilin SWI) and one in central China in Anhui Province (Hefei SWI). The training was arranged by Grace and Hope for Children and Helping Hands Volunteer Association (HHVA), a registered Chinese NGO with the Bureau of Civil Affairs in Guilin.
A major project of HHVA is The House of Love (HoL), a residential care facility operated by HHVA on the campus of the Guilin Social Welfare Institute (Guangxi Province). It provides medical treatment and emotional support to children with special needs, medical conditions and cerebral palsy. There is a strong belief in staff training and a commitment to working in partnership with the local Guilin community.
To deliver the training, Helen worked with two experienced interpreters who were able to translate the information from English to Mandarin in a culturally sensitive manner. At each site she delivered a combination of individual consultations and group training. Each training program ran over two to three days with attendance of 50 to 70 people from up to 20 orphanages. The attendees ranged from Deputy Directors, teachers, residential team leaders, foster families and direct carers and other local health workers such as doctors and physical therapists.
Helen found this work intense, humbling and powerful. She discovered that participants were keen to learn and open to discuss and explore how to apply the knowledge to their work. They were very interested in how the training would assist them in meeting the psychological needs and difficulties of the children in their care. Helen was struck by one powerful comment:
'From what we have learnt in this training we will now change the way we structure our group homes so the children get the consistent care they need.'
Deputy Director SWI, 2010
Part of the training program was direct one-on-one interviews with the children at the SWIs. After completion of each interview there was a discussion with the staff on ways to understand the behaviours of the children interviewed. Many of the staff had not had the opportunity to be involved in a psychological interview and assessment of a child. This generated many questions and prompted much discussion and thought about ways to emotionally understand and assist children.
At the completion of the training program in September 2010, Helen was invited to return to conduct further training. All the SWI's were enthusiastic about more training on a range of topics relevant to the social and emotional care of the children at their orphanage.
Stage Two of the Gong Shi Project
Helen spent the next two years working closely with the House of Love and Grace and Hope for Children on the planning and infrastructure necessary for the training to continue. Over this time she set up a Gong Shi Project fundraising site and blog on Everyday Hero (https://give.everydayhero.com/au/gong-shi-project), established a website (http://helenlenga.com), wrote articles on the Gong Shi Project and spoke to many people about the project to help fund and support the ongoing training in China.
As a result of this planning, in August 2012 Helen and her family went to live for three months in the south of China in Nanning, the capital of Guangxi Province. The  training program was run from four sites in Guangxi Province and Helen travelled weekly to the different sites to facilitate the training and consultations. At each of the four sites SWIs close to the hosting site were invited to the training. This meant the group size was smaller and it was possible to have more intense input of material, case presentations and consultations.
Two training programs were delivered at the four different sites. The first training program was on Attachment, Trauma and Brain Development. This was similar to the training run in 2010 as most of the people attending the 2012 training had not participated in the former training.
Some examples of participant's feedback:
'Learning about how the past influences the present means we will now take down more information when a child first comes to the orphanage. We will make changes to our system to do this as we can see how important it is and why we need to do it.'
Senior Manager of SWI, 2012
'I recognise now that regulation is important for adults when working with children.  How can l teach children to regulate if l am not regulating myself?'
Deputy Director of SWI, 2012
'Before the training l only focused on physical safety. Now l realise it is also important to pay attention to children's emotional safety.'
Carer at SWI, 2012
During the first training program Helen had introduced physical and sensory ways to work with children who had experienced trauma. Out of this the participants expressed a strong interest in learning more about ways to do this and consequently the second training program focused on Play and Trauma. People particularly enjoyed the chance to 'play' and learn from participating in the games and activities.
Some of the feedback from the training on Play and Trauma:
'I learnt that you, yourself, are your child's best toy. The idea will play a very important role in my future work on education.'
Early Childhood Educator, 2012
'I knew play was important but l didn't know how to play. I learnt it is OK to be silent, listen, stay with them-that can be enough at times.'
Supervisor, 2012
'I learnt how to analyse and find out the reasons behind the children's behaviour. I also learnt the importance of the child's feeling and mental perception through sensory organs. During the process of children's development, playing is a very important way of children recognizing the world and establishing relationships with others.'
Director of SWI, 2012
Staff from The House of Love (HoL) and Grace and Hope for Children took part in the training programs both as participants and translators. The participants were a mixture of senior management, supervisors, social workers, teachers, medical staff and direct carers. Over the three month period more than 300 staff from over 20 orphanages in Guangxi province attended the training programs.
House of Love training
At three of the training sites the training was held over two days. At the fourth site it was run differently as Helen worked with staff from the Social Welfare Institute and the House of Love – a specialised unit located on the grounds of Guilin SWI.
The first day of training was with staff from the SWI and the House of Love. The second day Helen worked exclusively with the House of Love staff- a group of 10 to 12 made up of the Director, Senior Management, teachers and supervisors.
Over the three months, Helen worked consistently with this small group, which enabled more indepth discussion on the theory and its application to children. The process built on prior training allowing knowledge to consolidate and develop, resulting in a fuller understanding of the impact of trauma and how to address these issues with children.
The model of training used with the House of Love reinforced Helen's belief in the benefits of working intensively with a small group of committed staff and the opportunity to build on a knowledge base over time.
Stage Three: Expanding the Gong Shi Project
In May 2013 Helen returned to China for 2 weeks and spent the first week running training on Grief and Loss for House of Love staff.
In the second week she visited China Little Flower,  a Beijing based organisation who care for children with physical, emotional and intellectual special needs. They run a Residential Unit for sick infants and young children (Baby Home), a number of Family Group Homes for older children, and a primary school.  They were very keen to learn about the psychological needs of the children in their care so Helen ran training on Attachment, Trauma and Brain Development for the Baby Home staff and the parents of the Family Group Homes .
In June 2014 the Gong Shi Project, in partnership with Art2Healing, a non-profit Melbourne based organisation providing psychological support, education and growth through the creative arts therapies, expanded to Nepal. Helen and two of the Art2Healing team ran a 5 day training on Attachment, Trauma and Brain Development for women and children who have been rescued from sex trafficking. They used a combination of theory and creative art therapy methods to deliver the training.
In June 2014 she also returned to Beijing for a week to continue her work with China Little Flower. She ran training on Grief and Loss for the Baby Home staff and the Family Group Home parents, consulted with children and ran training on Play and Trauma for the teachers at the school . Click here to read an interview about Helen's visit to China Little Flower in 2014.
Unfortunately Helen was unable to continue her work with the House of Love in Guilin, as due to unforeseen circumstances, it was closed down in September 2013 .
Future directions of the Gong Shi Project
Helen's desire of expanding the Gong Shi Project into other countries has already begun.  Soon the project will further expand into India to work with Udayan Care, an Indian organisation based in Delhi who work with homeless and abandoned children. She will be traveling to India in September 2014 to run a seminar on the use of trauma informed practice in residential care for children and their transition to independent living. Plans are also underway for her return to India in 2015 to run  training for Udayan Care staff.
Her hopes for the future of the Gong Shi Project include:
continuing to expand the Gong Shi Project to other countries such as East Timor, Vietnam and Indonesia

developing a model of training that pays close attention to the cultural influences on models of child development and caretaking. This involves examining cultural assumptions embedded in theories around child development, family, relationships and attachment theory

working with mental health workers to develop models that are culturally sensitive, creative and innovative as well as psychologically and trauma informed.
Knowledge can make a huge difference in people's lives. It enables different choices and ways of understanding that can free people from old and unhelpful ways of being. Amongst the different layers of Helen's motivation in starting and continuing the Gong Shi Project is the desire to bring some knowledge and awareness that may in some small way help to make some bigger differences.
How You Can Support the Gong Shi Project
The project to date has largely been self-funded. Helen volunteers her time for the training and all the planning, organising and resources. She has raised some funds from the online fundraising site everydayhero.com.au as well as through public presentations about the history and progress of the Gong Shi Project.
Helen is selling a book that she and a colleague, Dianne Wilson developed called The Transparent Brain: Understanding Emotional Attachment and Brain Development.  It is an easy to use resource with transparencies that layer on each other giving simple explanations of brain development, particularly in relation to attachment and trauma. Over 80 copies have been sold so far with very positive feedback. All profits, after printing costs, are donated to the Gong Shi Project. If you wish to purchase copies ($30.00 per book (AUD) plus postage) please email Helen on helenrlenga@ozemail.com.au
If you would like to support the Gong Shi Project you can donate through everydayhero.com.au.
You can also follow the progress of the Gong Shi Project on Helen's blog.
If you would like more information on the Gong Shi Project  email Helen at: helenrlenga@ozemail.com.au