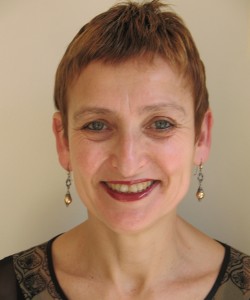 Helen Lenga is a qualified psychologist who has specialist training with children and families. Helen practices in Melbourne, Australia and is a member of the Australian Psychological Society, the College of Counselling Psychologists, a registered Supervisor and a Clinical member of the Australian Association of Family Therapy.
Helen has over 30 years experience working in the field of trauma as a psychotherapist, trainer, consultant and supervisor. She has a special interest in how cross-cultural issues influence caregiving styles of children and the development of relationships.  Helen's work is guided by the principles that individuals' early experiences influence later behaviour and that relationships are central in overcoming difficulties.
From these interests, Helen has designed two projects exploring cross-cultural influences;
the Gong Shi Project (Working Together)
Since 2005, Helen has been developing this international training program to promote the mental health and wellbeing of young children. In August and September 2010 she was invited to China to run training for orphanage staff and mental health workers. She continues to be involved in this work via consultations and training over the internet, and has been invited to return to China in 2012 to expand the training.
If you would like to help the Gong Shi Project develop and grow, you can make a donation here.
the Gan Qing Project (Strong Feelings of Love and Affection)
Since 2005, Helen has been developing a training program with a team of early childhood educators from an inner city Melbourne kindergarten. The training program focuses on theories of trauma and attachment and the practical application of these theories. It pays particular attention to its relevance and application when working with culturally and linguistically diverse groups of children, families and educators. As the project moves into the second phase the focus has expanded into evaluating the training program and its application in other early childhood settings.